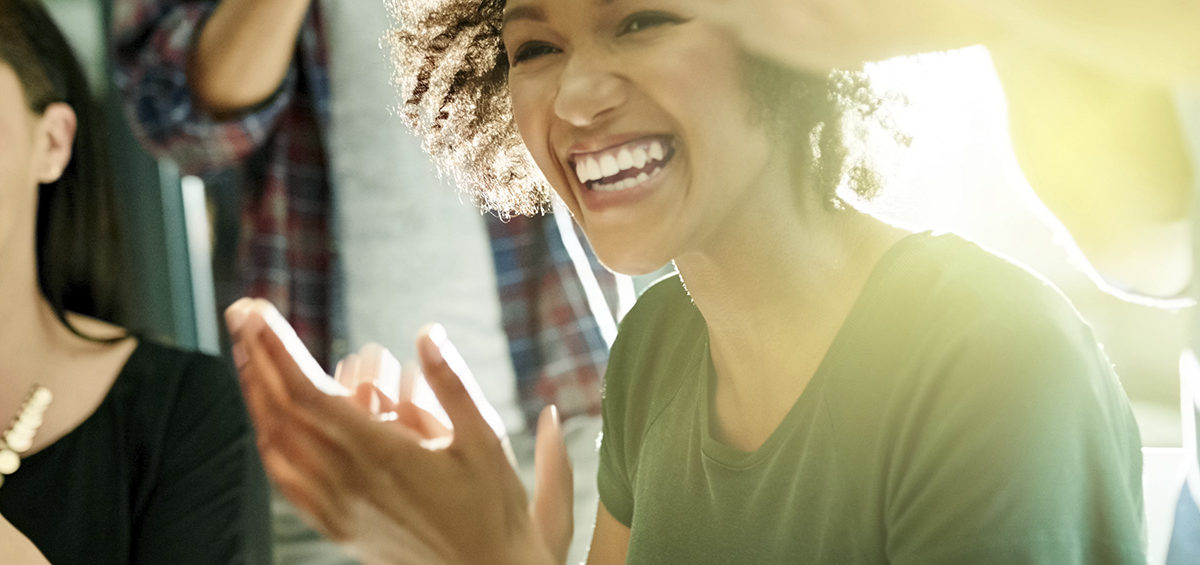 Sharing Our CHW Integration Pilot Learning at the Western Forum
Integrating community health workers (CHWs) into clinics has proven to be a win for communities, but it also comes with challenges. Sarah Salomon (assistant director of applied research), Andrew Taylor (MPA candidate, University of Washington), and representatives of four of the six clinics participating in the Pilot facilitated an interactive session at the Northwest Regional Primary Care Association's 2018 Western Forum for Migrant & Community Health Conference.
The interactive presentation highlighted the lessons learned to date from Healthy Gen's CHW Integration Pilot program, an initiative beginning in 2016 in partnership with the Washington State Department of Health. The program aims at integrating one CHW into each primary care clinic to address chronic disease prevention and management. In particular, the program maintains an emphasis on diabetes, hypertension, and screening for breast, cervical, and colon cancer.
A few key lessons learned from the program so far include:
CHWs are successful with patients that clinics have struggled to support. Pilot sites report measurable increases in patient engagement in services and improved health outcomes.
Defining the CHW's role and responsibilities is a challenge. Setting the scope of work so other clinic staff understand that role—and function as a team—yet preserve flexibility for CHWs to meet client and community needs is a true balancing act.
Ongoing communication is critical to success. Supervisors play an important role in helping other clinic staff understand the role of CHWs and integrating them into care teams. Supervising is a big job, and supervisors need dedicated time, training and support, too.
The pilot program is located in six clinics across five Accountable Communities of Health regions. Clinics include CHAS Health in Spokane, Community Health Care Eastside Tanbara Clinic in Tacoma, Family Health Centers in Okanogan, Free Clinic of Southwest Washington in Vancouver, Port Gamble S'Klallam Health Clinic, and Sea Mar Community Health Centers in Vancouver.
Each clinic has a unique community focus. For example, Sea Mar is addressing uncontrolled diabetes among a caseload of Spanish-speaking patients, while CHAS Health's primary focus has been increasing access to free clinic services within the uninsured Marshallese community in Spokane.
CHWs in the pilot program are central to Healthy Gen's work in creating equitable health outcomes and enduring health equity because they serve as important bridges between community members and health clinics. For many reasons, including language, cultural, and economic barriers, clinics may not offer services in ways that adequately meet the needs of some communities they aim to serve. For example, community members may not know how or where to access services, may not feel comfortable going to a clinic, or may not get their needs met when they do go. By initiating care through a CHW—a trusted member of the community—that individual may then receive the medical attention they need at the clinic in a way that is inclusive and comfortable for them. Additionally, by including CHWs as members of clinical care teams, other providers learn how to better meet the needs of individual patients and communities.
As a state leader in the CHW field, Healthy Gen's approach to community based health programs encompasses both targeted efforts—like CHWs in clinics helping with chronic disease prevention and management—as well as broader initiatives—like contributing to the implementation of the Pathways Community Hub model across Accountable Communities of Health as a way for CHWs to improve the health of their communities care coordination via care coordination and data collection—to drive health equity throughout Washington.
Learn more about the CHW Integration Pilot program.